Falls from height are the biggest single cause of workplace deaths, and one of the main causes of major injury. The Work at Height Regulations 2005 defines work at height as work in any place where a person could be injured if they fell from that place.
This course encourages the adoption of safe practices whilst working at height, and provides instruction in the correct use of access and safety equipment. The course does not provide detailed training on the erection of scaffolding.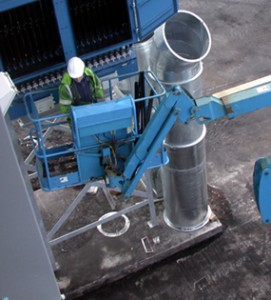 Course Modules:
Introduction – (10 mins)
Considers the main requirements of the Work at Height Regulations 2005.
Ladders, Step Ladders and Trestles – (15 mins)
Illustrates the correct way to use ladders, stepladders & trestle platforms, and highlights the dangers of their misuse.
General Access Scaffolds – (5 mins)
The basic essentials for safe work on scaffolds are explained.
Tower Scaffolds – (10 mins)
Because tower scaffolds are light and easily overturned they are involved in numerous accidents each year. This module shows how to use a tower scaffold safely.
Mobile and Suspended Access Equipment – (20 mins)
Illustrates the safe use of MEWPs, temporary cradles, mast platforms, boatswains chairs and rope access equipment.
Roof Work – (10 mins)
Stresses the dangers of working on fragile roof surfaces. Roof ladders, guard railed platforms and safety harnesses are fully illustrated.
Falling Objects – (5 mins)
A brief guide to practical measures to prevent objects and materials falling from working platforms.
Inspection – (5 mins)
Explains the requirements for daily checks of places of work and weekly inspections of work equipment.
Self Test – (10 mins)
25 questions randomly selected from a bank of 45 questions. Results are stored for later retrieval by training supervisors.
The average course completion time is one hour 30 minutes.