This course is primarily directed at employers and managers, although there is much useful material here for users of electrical equipment.
The course explains the requirements and the implications of the Electricity at Work Regulations 1989 for those responsible for electrical safety at work, and outlines the duties and responsibilities of everyone affected by the legislation.
The Manager's Checklist provides an opportunity for managers to assess their company or department under twelve electrical safety headings.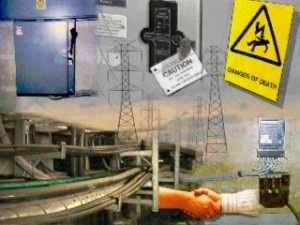 Course Modules:
Legal Aspects – (15 mins)
Dangers of Electricity – (10 mins)
Some Terms Explained – (10 mins)
Safe Systems of Work – (10 mins)
Safe Electrical Systems – (15 mins)
Manager's Checklist – (15 mins)
Quick Checklist – (5 mins)
Complete Text of the Regulations – (10 mins)
Self Test – (15 mins)
The average course completion time is 1 hour and 45 minutes.