This course contains important health and safety information and advice for employers, managers, and all those whose main job is driving, as well as those who drive or ride at work occasionally or for short distances. References to drivers and driving include riders and riding.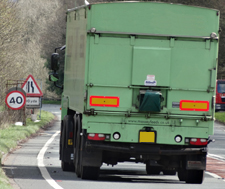 Course Modules:
Introduction (5 mins)
Managing Road Safety (5 mins)
Risk Assessment (6 mins)
Evaluating the Risks (7 mins)
Journey Planning (5 mins)
Fitness to Drive (5 mins)
Driver Distraction (5 mins)
Mobile Phones (5 mins)
Sat Nav Systems (4 mins)
Driver Fatigue (7 mins)
Loading & Unloading (4 mins)
Top 10 Safe Driving Tips (7 mins)
Self Test – 30 multiple-choice questions (10 mins)
The average course completion time is 1 hour 15 minutes.