The aim of this course is to explain the hazards associated with confined space working and consider the main requirements of the Confined Spaces Regulations.
It is for all employers and employees who are required to undertake work in confined spaces.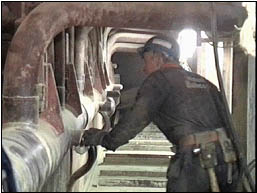 Course Modules:
Introduction – (5 mins)
What is a Confined Space? – (5 mins)
The Dangers – (10 mins)
What the Law Says – (15 mins)
Permit to Work – (5 mins)
Work Equipment – (5 mins)
PPE & RPE – (5 mins)
Self Test – (10 mins)
The average course completion time is one hour.