This is an awareness course based on the Control of Major Accident Hazards (COMAH) Regulations 2015.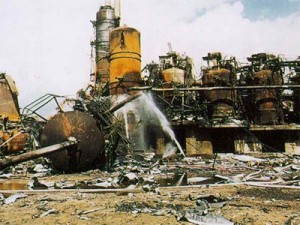 Course Modules:
Introduction (10 mins) – Describes the background to COMAH and outlines the main duties imposed by the Regulations.
Some Definitions (10 mins) – Provides the definition of some important terms used in the Regulations.
General Duties (15 mins) – Covers the general duty on operators, the requirement on operators to notify the competent authority and describes the MAPP.
Safety Reports (5 mins) – Explains the key requirements of a safety report.
Emergency Plans (15 mins) – Deals with the requirements of both internal and external emergency plans.
Provision of Information (5 mins) – Describes the information which must be provided to the public.
The Competent Authority (5 mins) – Explains the primary functions of the competent authority.
Action Following a Major Accident (5 mins) – What the operator and the competent authority must do following a major accident.
Self Test (5 mins) – 10 questions covering each of the previous 8 modules. Results are stored for later retrieval by training supervisors.
The total time for the course is is 1 hour 15 mins, including the test.